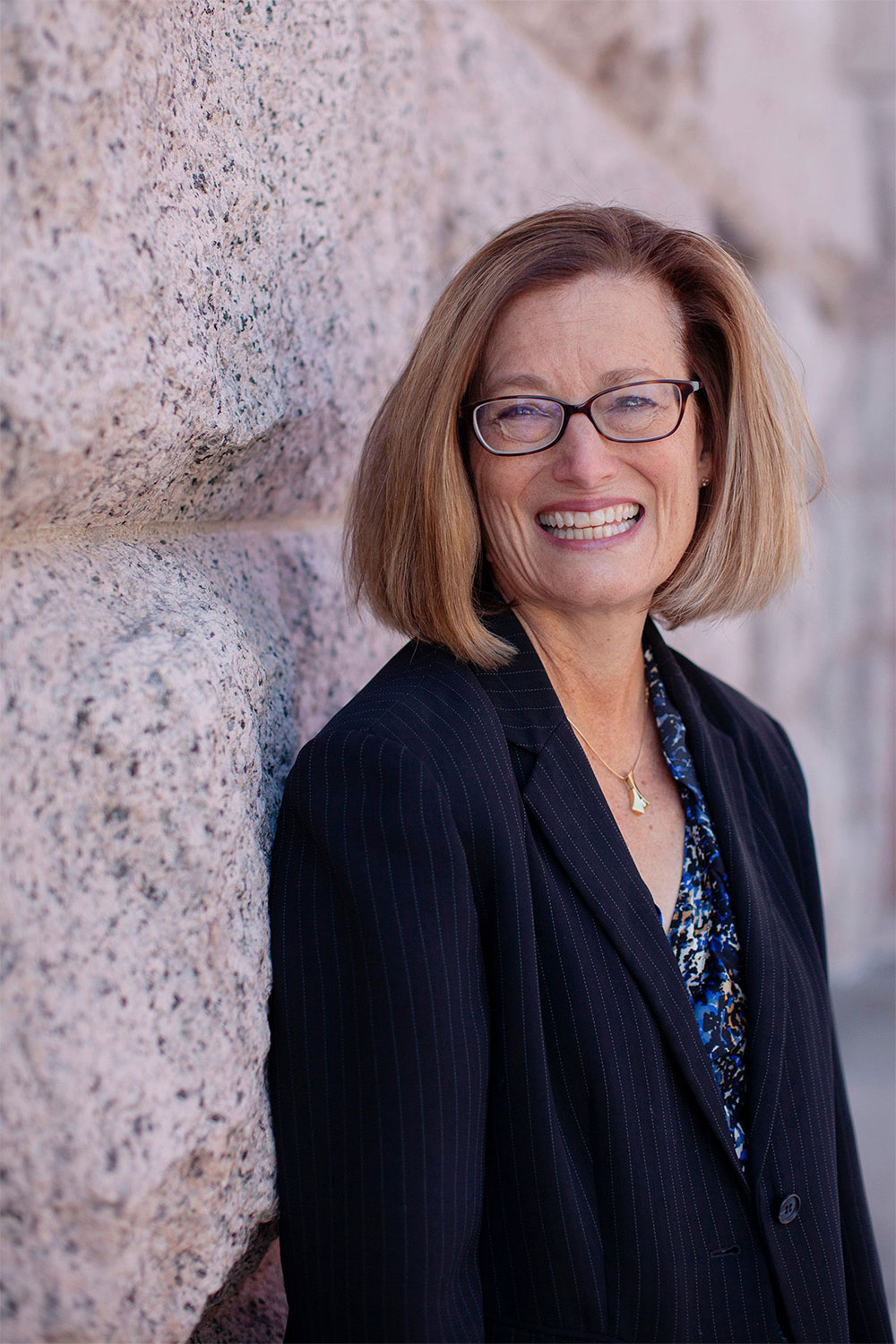 Director of Strategy & Impact
Mary Ellen Benson (she, her) is a connector, community builder, collaborator, committed advocate and coach. For over 25 years, she has worked in health care settings, specializing in both the physical and behavioral health arenas. In her current role at CHP, she is focused on strategy and impact work.   
After cutting her teeth as a physical therapist, she spent 16 years in the physical health care sector, including six years as the CEO for a local inpatient rehabilitation hospital here in Colorado Springs.
Prior to stepping into the role with CHP, Mary Ellen served for 12 years as the Vice President of Community Relations and Business Development at Diversus Health, dedicated to improving the lives of those experiencing mental health and substance use challenges.
During that time, she had longstanding engagement with CHP's focus work, participating in the suicide prevention efforts in both El Paso and Teller counties and behavioral health systems alignment. She has also served as a six-year NAMI board member, is a long time Home Front Military Network advisory board member, and currently serves on the board of Catholic Charities of Central Colorado.
Passionate about decreasing stigma, advocating for health and wellness for all, and developing creative solutions to some of our pressing community pain points, Mary Ellen believes her career was meant for a moment like this. In this role, she is able to leverage and align her expertise and experience in both physical and behavioral health care. By supporting comprehensive whole person wellness for the mind, spirit, and body, Mary Ellen believes we will transform the health of our community.
Beyond her community work, Mary Ellen spends her time hiking in the mountains, skiing, and savoring the daily sunrise. She enjoys listening to live music, especially traditional jazz, playing games, and sharing precious time with her husband and family.