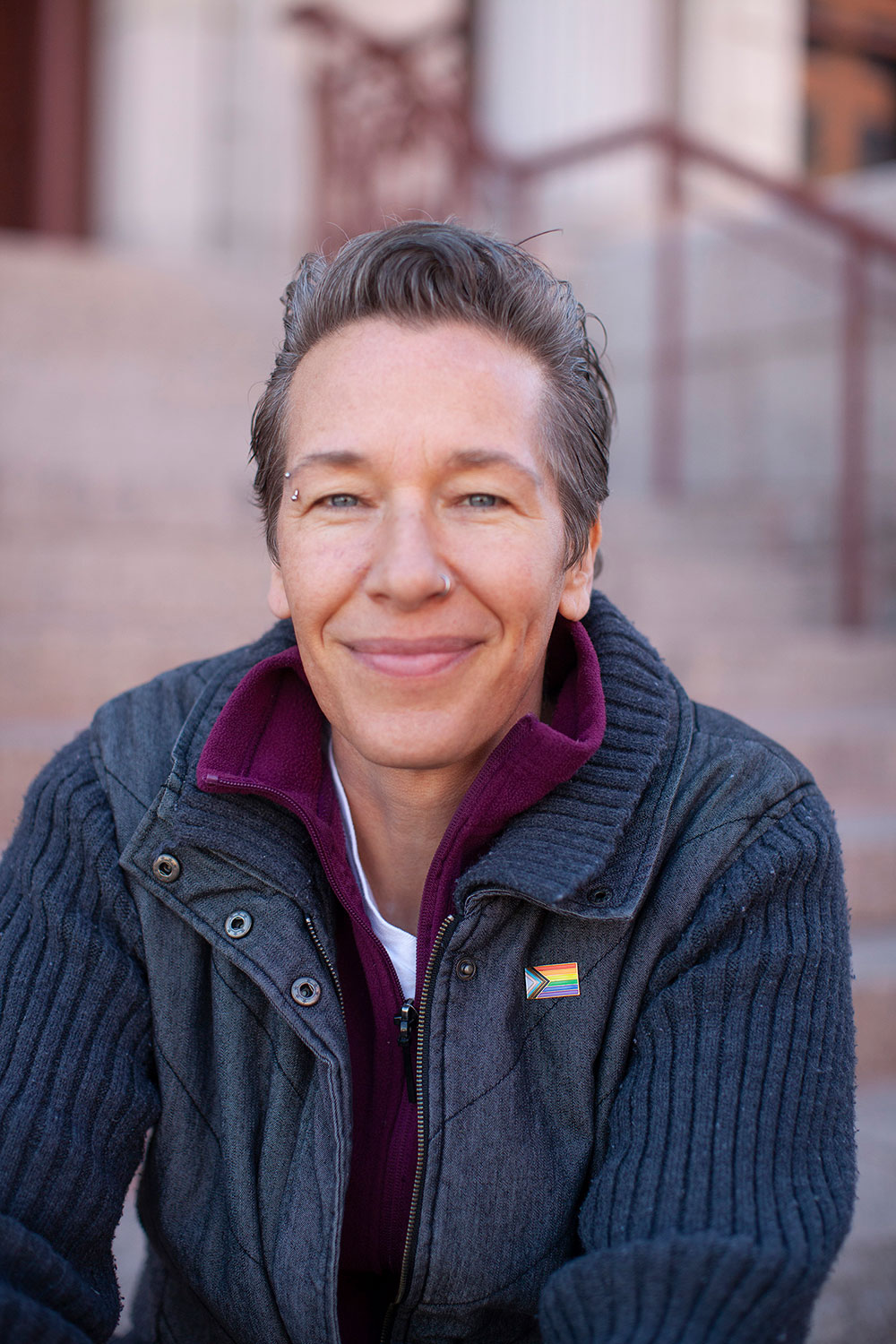 LGBTQ+ Community Liaison and Health Navigator
Dara Hoffman-Fox (they/them) is CHP's LGBTQ+ Community Liaison
and Health Navigator. Their role is to help survivors and those directly
impacted by the Club Q tragedy access support and resources in a
safe, LGBTQ+ – affirming, confidential way. Dara is a licensed
professional counselor who has served the Colorado Springs trans and
nonbinary community for 17 years, having been the Associate Director
at the Colorado Springs Pride Center before starting their mental
health counseling private practice in 2006. Dara has also served as a
subject matter expert on trans and nonbinary topics. Their articles,
videos, and interviews have empowered thousands worldwide, and
they have been invited as an expert trainer and presenter at
conferences, businesses, and organizations throughout the country.