The Pikes Peak Continuum of Care collects data in order to make more strategic decisions to prevent and end homelessness of vulnerable populations, as well as analyze demographic data to address homelessness equitably and intentionally.
In 2020, the PPCoC began to analyze and display homeless veteran households and homeless transition age youth data out of the Homeless Management Information System (HMIS) for a national initiative called Built for Zero. The links below display the number of homeless veterans and youth who have received homeless services month to month and measures their inflow and outflow in El Paso County. The PPCoC goal is to eventually count all people experiencing homelessness residing in the Pikes Peak region including those who are unsheltered, joining more than 80 cities and counties that have committed to measurably ending homelessness, one population at a time.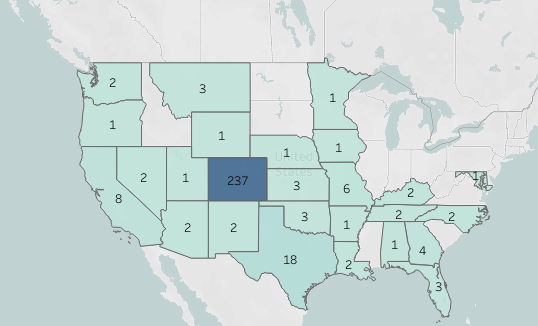 Click the map to see which states these individuals lived in before experiencing homelessness from 2011 through 2021.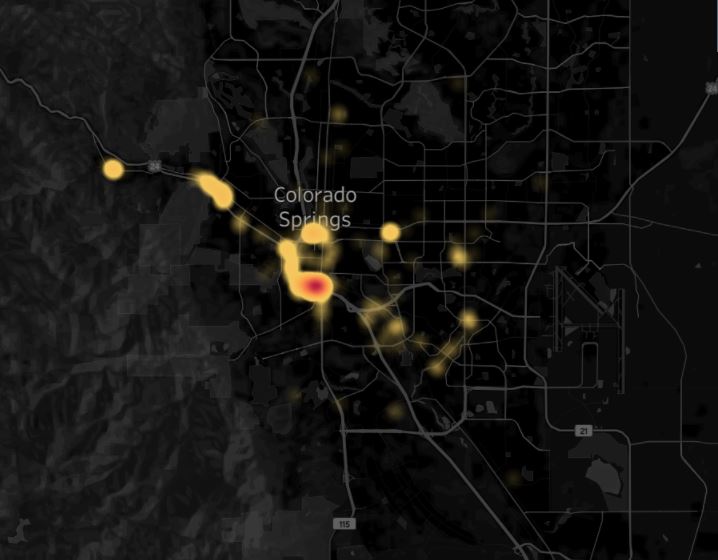 Click the map to see where Homeward Pikes Peak Street Outreach connects with people who are experiencing unsheltered homelessness