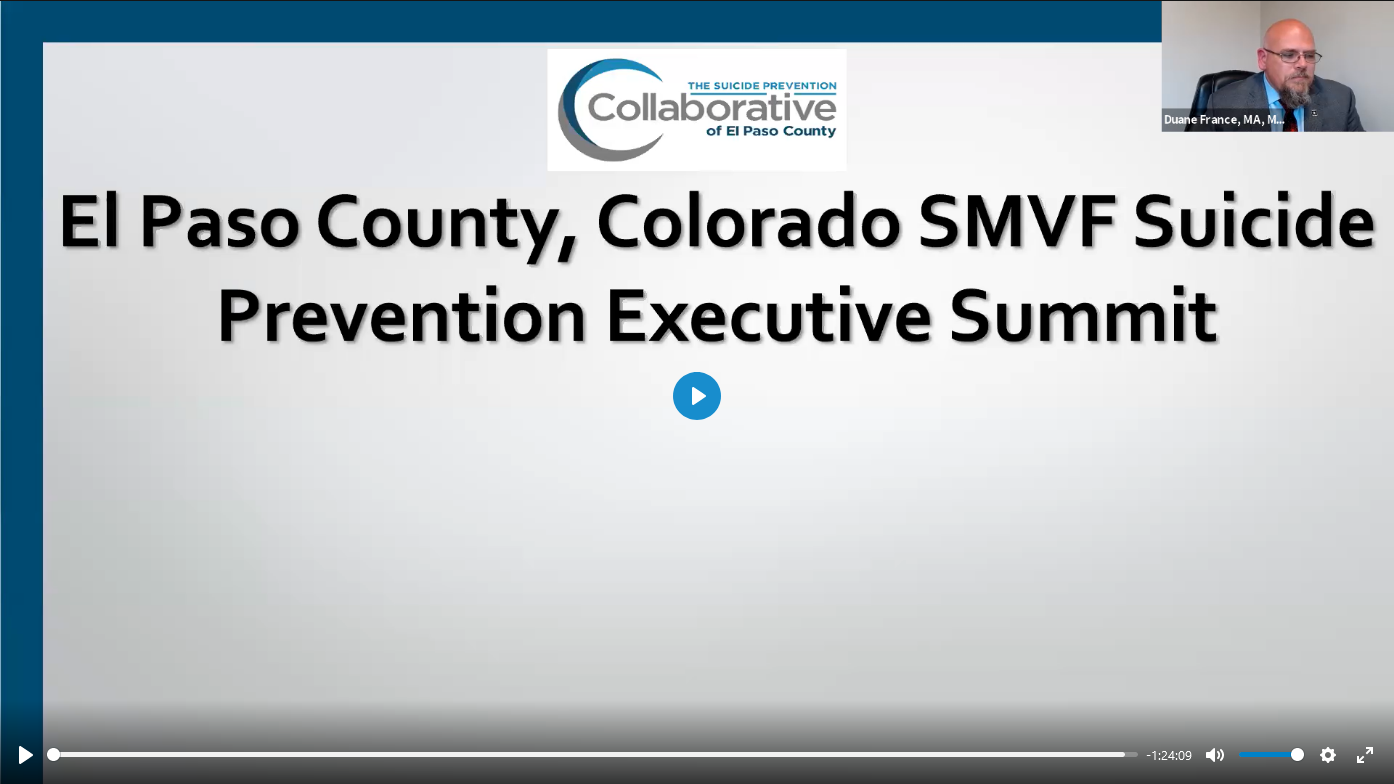 On Thursday, June 22, the Suicide Prevention Collaborative of El Paso County held an Executive Leadership Summit on Military and Veteran Suicide to bring area leaders together to discuss solutions to this issue. Click on the image above to watch the recording.
Announcement of $500,000 Investment for Colorado Springs Housing and Homeless Fund
April 29, 2021
Kaiser Permanente, joined by the City of Colorado Springs and CHP, announced a $500,000 contribution to establish the city's first Housing and Homeless Services Fund. Directed by CHP, on behalf of the Pikes Peak Continuum of Care, the Fund will be used to strengthen the city's homeless response system and enhance services to connect residents to permanent housing. This contribution represents Kaiser Permanente's largest-ever community health investment in Colorado Springs.
For a video of the annoucement, click here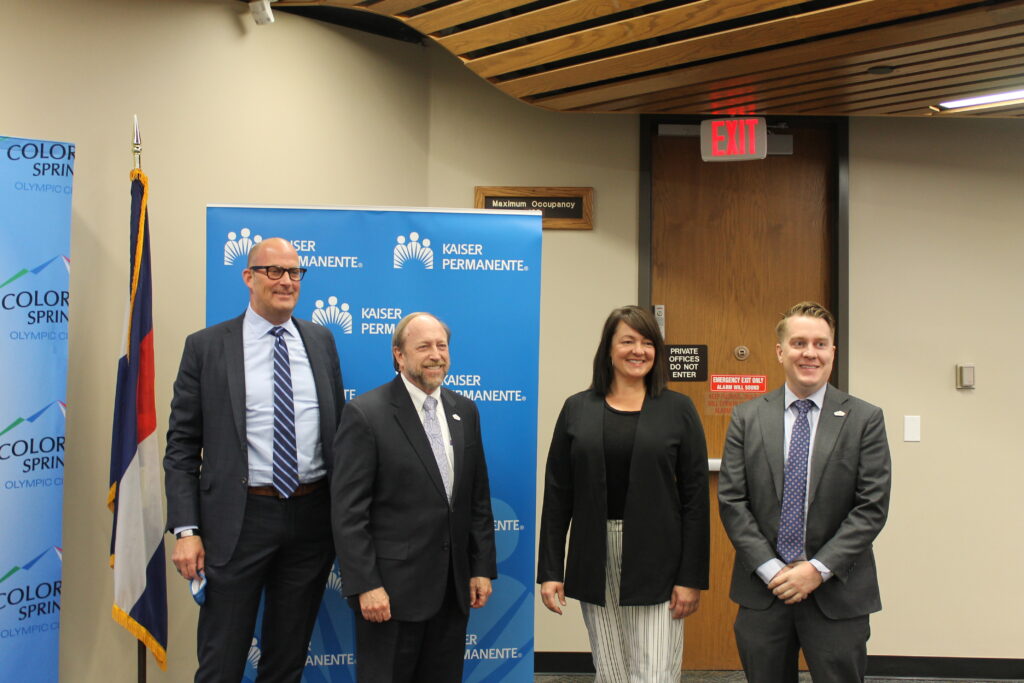 CSBJ's Community Conversation on Homelessness
Watch Beth Roalstad of Homeward Pikes Peak and Evan Caster, Manager of Homeless Initiatives at CHP discuss our community's collaborative approach to addressing homelessness in the Pikes Peak region. To access a recording of the event, click here.
CHP Membership Meeting March 6, 2020
CHP members and staff engaged in lively discussion during the semi-annual membership meeting hosted at Pikes Peak Hospice and Palliative Care on March 6, 2020.
Working in partnership with the community, CHP is crafting a collaborative infrastructure aimed at preventing suicides in the region. According to 2019 CDPHE statistics, El Paso County has among the highest suicide rates in the state– and the nation overall.
To encourage the dialogue, a panel shared diverse perspectives, followed by a small-group discussion to drill deeper into issues and actions going forward. Moderated by CHP Interim CEO, Amber Ptak, panelists included: Cari Davis, Colorado Springs Health Foundation;  Andrea Wood, UCHealth Memorial Hospital's Zero Suicide Coordinator; Meghan Haynes from El Paso County Public Health; Tyler Carpenter with AspenPointe and Melissa Hansen, CHP's former Suicide Prevention Project Manager.
To access more information discussed at this event, click here.
To access the presentations from this event, click here.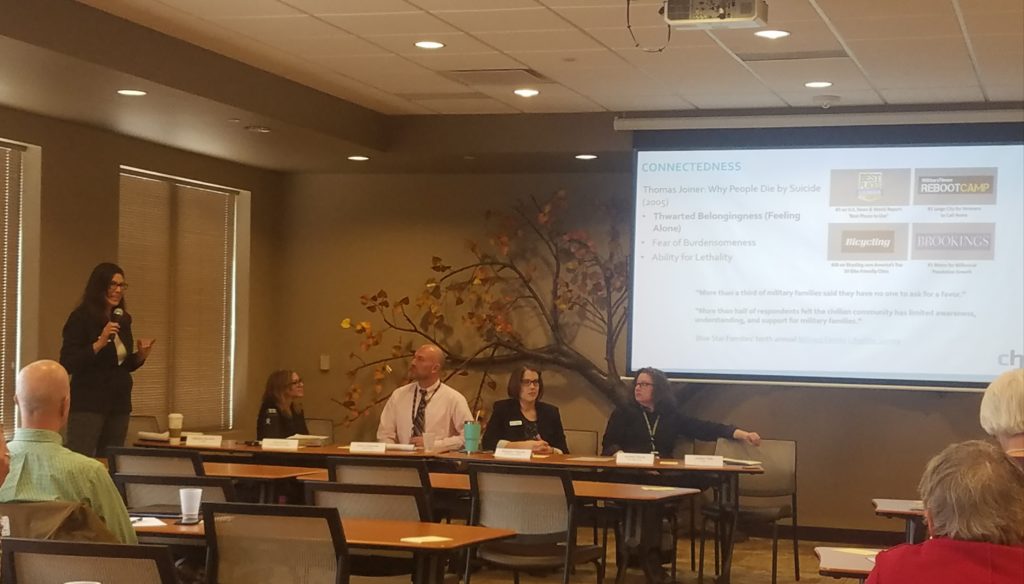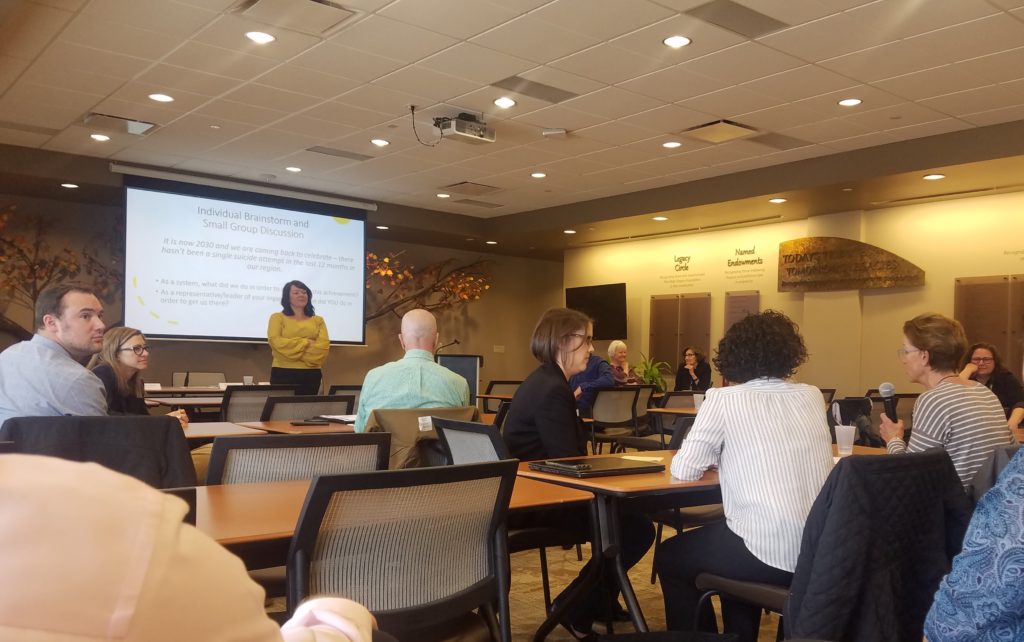 KRDO Veteran's Voice Podcast - January 25, 2020
Listen to KRDO's Veteran's Voice Podcast regarding Veteran's homelessness with guests Jennifer Mariano, Director of Homeless Programs, and Katie Travis, Case Manager with Mt. Carmel Veteran's Family Resource Center.  To access the podcast, click here.