Please join us for upcoming events!
CHP Membership Meeting March 6, 2020
CHP members and staff engaged in lively discussion during the semi-annual membership meeting hosted at Pikes Peak Hospice and Palliative Care on March 6, 2020.
Working in partnership with the community, CHP is crafting a collaborative infrastructure aimed at preventing suicides in the region. According to 2019 CDPHE statistics, El Paso County has among the highest suicide rates in the state– and the nation overall.
To encourage the dialogue, a panel shared diverse perspectives, followed by a small-group discussion to drill deeper into issues and actions going forward. Moderated by CHP Interim CEO, Amber Ptak, panelists included: Cari Davis, Colorado Springs Health Foundation;  Andrea Wood, UCHealth Memorial Hospital's Zero Suicide Coordinator; Meghan Haynes from El Paso County Public Health; Tyler Carpenter with AspenPointe and Melissa Hansen, CHP's Suicide Prevention Project Manager.
To access more information discussed at this event, click here.
To access the presentations from this event, click here.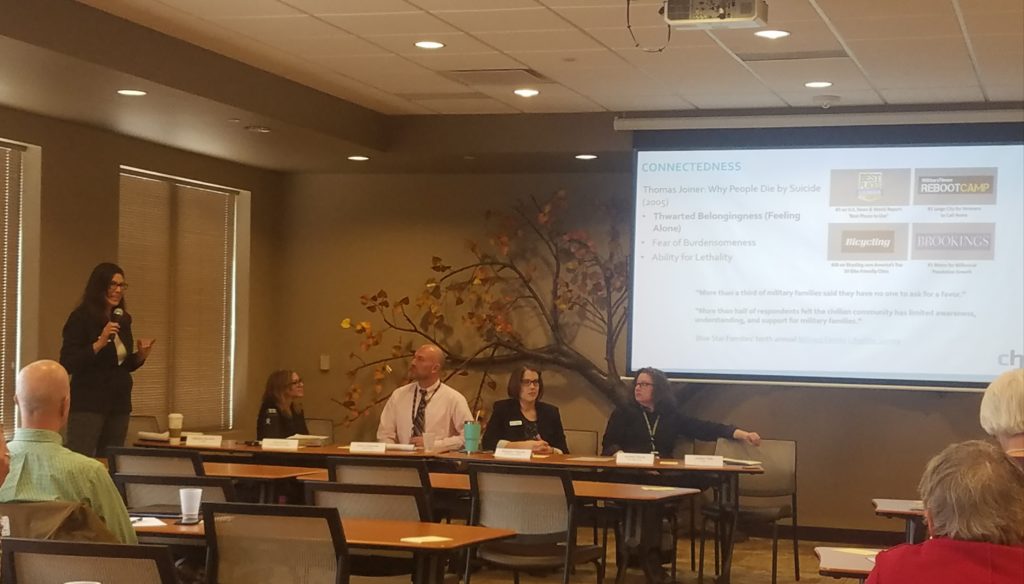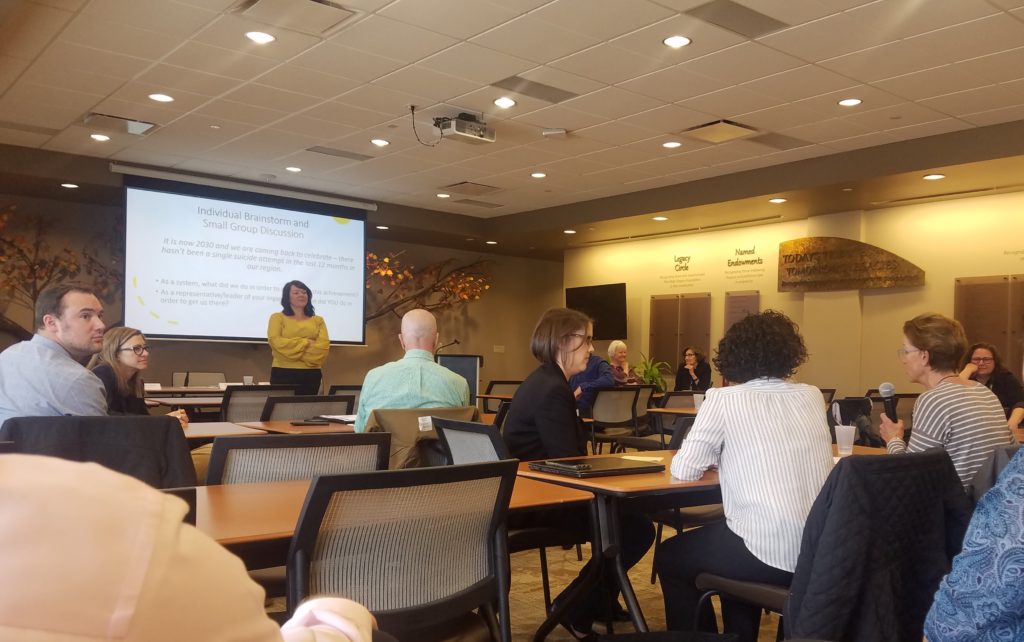 KRDO Veteran's Voice Podcast - January 25, 2020
Listen to KRDO's Veteran's Voice Podcast regarding Veteran's homelessness with guests Jennifer Mariano, Director of Homeless Programs, and Katie Travis, Case Manager with Mt. Carmel Veteran's Family Resource Center.  To access the podcast, click here.
Homelessness Point in Time Count - January 27, 2020
The 2020 Point in Time count is approaching quickly, and it is time to sign up for volunteer training!
The 2020 Point in Time Count will be held on Monday January 27, 2020. We can only be successful with wonderful volunteers.
The Point in Time survey effort is an annual survey of people in our community experiencing homelessness. Community Health Partnership is responsible for leading this count in the Pikes Peak region with the help of many dedicated volunteers. Nationwide, this count is conducted in January. The data collected for the Point in Time survey allows us to better understand homelessness in our region, allocate funding efficiently, and meet federal funding requirements for housing in our region.
As a volunteer, you would sign up to survey individuals experiencing homelessness in the community. You may choose to conduct surveys at a service provider (such as a shelter or a food bank), a community location (such as a library), or as a part of street outreach. In order to participate in the 2020 Point in Time count, it is required to attend one training. If you are interested in signing up for a training, please follow the link below: