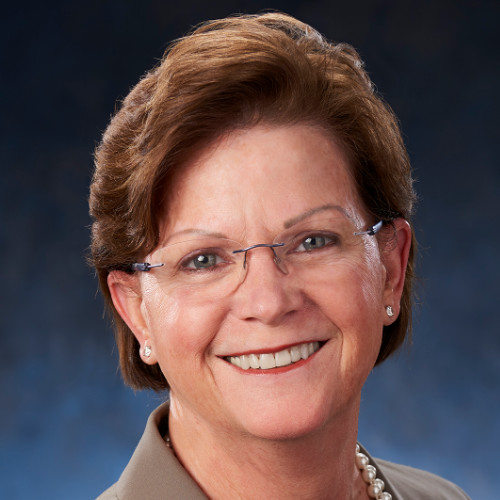 Debbie Chandler, MBA, CMPE
Debbie Chandler is the CEO of Matthews-Vu Medical Group.
Debbie has more than 30 years of experience in multi-specialty group management and administration. In her previous role as President and CEO of UCHealth Medical Group, Debbie successfully grew and transformed an employed medical group of 640 providers spread across the Front Range of Colorado. The group is part of a large integrated delivery system and interfaces closely with CU Medicine, the system's large independent academic medical group. At a system level, she participated in the development of a clinically integrated network, Patient Line (centralized physician call and scheduling management) and optimizing referral management and retention.
Debbie is a native Floridian and acquired much of her experience as the CEO for Anchor Health Centers in southwest Florida where she spent over ten years. Debbie is a certified medical practice executive with the Medical Group Management Association (MGMA), earned her BA from the University of South Florida and an MBA from Rollins' Crummer Graduate School of Business.
She is a founding Trustee of the Colorado Springs Health Foundation and maintains an extremely active presence in the Pikes Peak region through volunteer work with Inside Out Youth Services, and active board participation with Community Health Partnership, Peak Vista Foundation Board, Colorado Women's Foundation and Ent Credit Union.