Collaboration in Action has always fueled CHP's mission to improve the health and well-being of our community.  We are guided by our values of collaboration, innovation, boldness, respect and responsibility, and are driven to help residents access health services, address the social determinants of health, and become a trusted resource for health policy information in the Pikes Peak region. 

In 2020, CHP successfully completed year one of our new strategic plan. The plan outlines our role as a "backbone" organization in a collective impact approach, which allows us to convene and act to improve community health.  This annual report highlights how a collaborative approach is effectively addressing challenging community health issues, including access to health services, homelessness, substance use, and suicide.

It is estimated that more than 40,000 people in El Paso County are uninsured. To improve access to health services for uninsured residents, CHP coordinates donated services from specialists and diagnostic, imaging and laboratory services to support individuals and families served by local safety net clinics.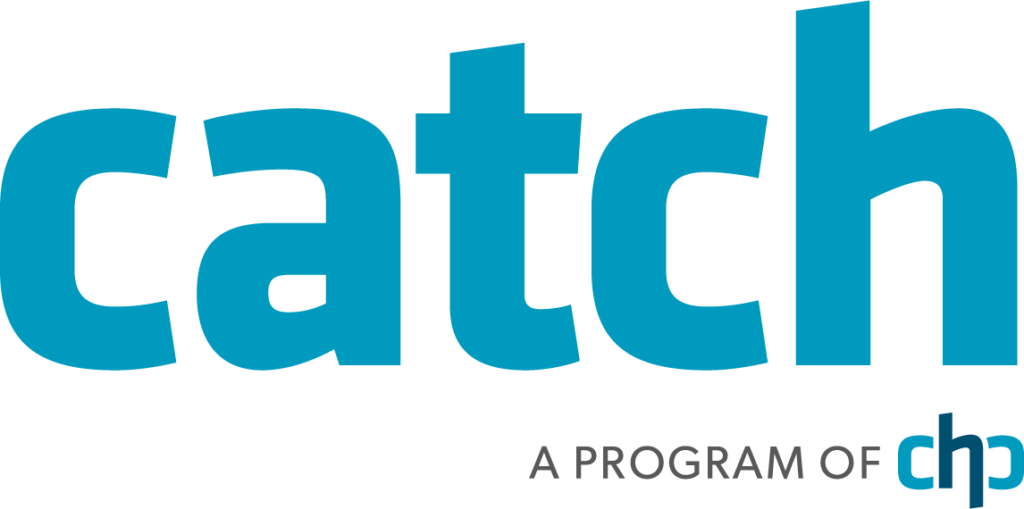 In 2020, CATCH:
Coordinated the launch of online CATCH referrals, a vital resource to support clinic staff who began working remotely and the adoption of telehealth due to COVID-19.
Brought on new partners Matthews-Vu Medical Group and Southwest Diagnostic Centers of Colorado Springs to expand donated medical services for people living on a low income.
Developed a new partnership with the Colorado Safety Net Collaborative to increase advocacy and policy change to advance health equity and enhance services to Coloradans living on a low income.
CHP serves as the lead agency for the Pikes Peak Continuum of Care (PPCoC) and assists with establishing a planning body and leadership structure, data management, conducting CoC planning and operations, and preparing the application for federal CoC program funding.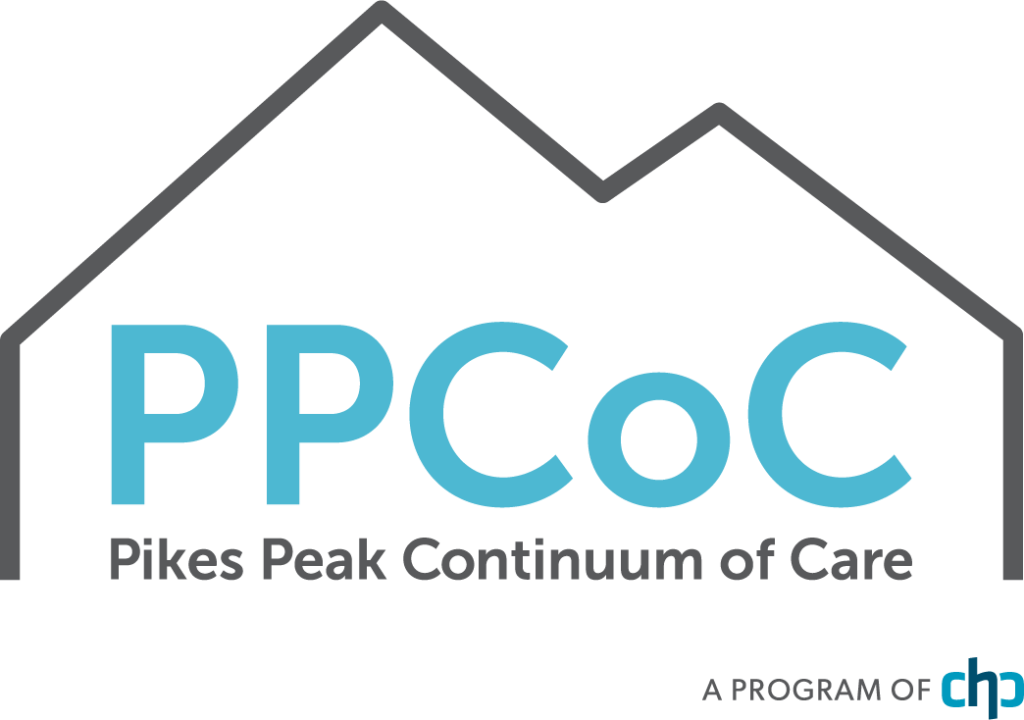 In 2020 the PPCoC:
Partnered with Community Solutions to help create data dashboards on youth and veteran homelessness. These dashboards will allow PPCoC to make more strategic decisions to prevent and end youth and veteran homelessness, as well as analyze demographic data to address homelessness equitably and intentionally.
Was identified as the lead of the Built for Zero initiative in El Paso County, a movement to end homelessness community-wide by focusing on chronic and veteran homelessness and then using that success to house all people experiencing homelessness.
Provided Homeless Management Information System (HMIS) training to 151 PPCoC students, and 76 Colorado Balance of State CoC students as part of a statewide HMIS collaboration.
The Coalition for Prevention Education, Addiction and Recovery (CPAR) was established in 2016 as a coalition of stakeholders whose mission is to build a sustainable community of partnerships committed to preventing and reducing substance misuse by promoting a culture of wellness through education, prevention, treatment, and recovery support.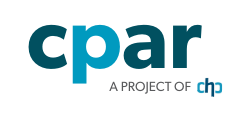 "We're grateful that CHP is doing the crucial work of convening partners to address critical issues that face our community, such as housing, suicide, and overdose prevention. Our participation in CPAR has been richly rewarding not only for our agency, but for the community at large as we develop collaborative plans to stem the tide of overdose in our region."
                                                                   -Kristy Milligan, CEO, Westside CARES
CHP provides backbone support for CPAR, supporting community-centered planning that mobilizes collective resources to address the opioid epidemic and other substance use issues in the Pikes Peak region
In 2020 the coalition:
Revised and strengthened CPAR's Infrastructure and set new goals with work groups.
Established the Mental Health and Substance Use Disorder Consortium to address co-occurring disorder treatment.
Began collaboration on the development of a Syringe Access Program Community Engagement Plan in Colorado Springs.
Co-hosted International Overdose Awareness Day (IOAD) event in El Paso County.
Secured City Council Proclamation acknowledging IOAD
The Suicide Prevention Collaborative (the Collaborative) of El Paso County is an alliance of organizations and community leaders that have a collective purpose to design, organize, resource and coordinate the implementation and maintenance of a unified strategy using the Colorado-National Collaborative (CNC) framework. The goal is to reduce suicide deaths in El Paso County by 20% by the year 2024.

Over the past five years, El Paso County has averaged the highest suicide rate in the state. Recognizing that this complex issue cannot be solved through behavioral health or medical models alone, CHP became a backbone agency in 2020 to create community infrastructure to create social change.
In 2020 the Collaborative:
Secured state and local funding to support infrastructure, and launched the Collaborative through a 600-person "Call to Action" event
Developed governance structure and charter with Key Advisors, Steering Committee and Work Groups.
Launched a social media campaign supporting young people's mental health during the COVID-19 pandemic.
Built community capacity by training 20 community leaders on facilitation and action planning.
In 2020, CHP Started a new suicide prevention program and expanded our substance use prevention efforts. CHP has significantly increased grant funding for programs as we continue to attract new grant opportunities. Income from our private investments allows us to continue building our capacity.